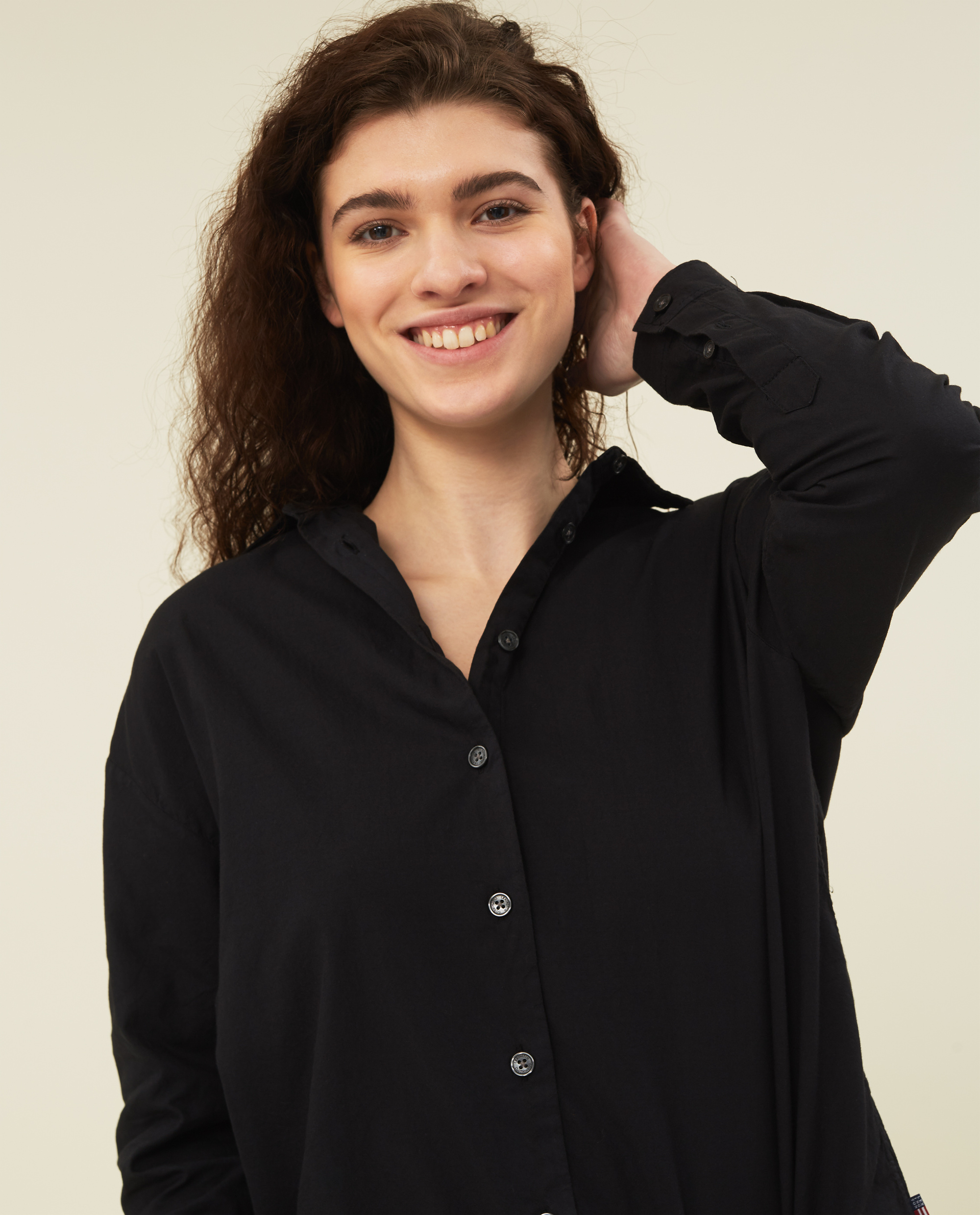 Edith Lt Oxford Shirt, Black
Choose size
Size chart
| | XS | S | M | L | XL |
| --- | --- | --- | --- | --- | --- |
| EUR | 32 | 34-36 | 38-40 | 42-44 | 46 |
| UK | 4 | 6-8 | 10-12 | 14-16 | 18 |
| USA | 0 | 2-4 | 6-8 | 10-12 | 14 |
| Chest (cm) | 76 | 80-84 | 88-92 | 96-100 | 104 |
| Waist (cm) | 60 | 64-68 | 72-76 | 82-84 | 88 |
| Seat(cm) | 87 | 90-93 | 96-99 | 102-106 | 110 |
| Chest (inch) | 30 | 31½-33 | 35½-36 | 37½-39½ | 41 |
| Waist (inch) | 23½ | 25-26½ | 28-30 | 31½-33 | 34½ |
| Seat(inch) | 34 | 35½-36½ | 37½-39 | 40-41½ | 43 |
Quantity
Details
100% cotton
Oxford weave
Lexington logo buttons
Lexingon flag logo
In midnight black, this casual fit shirt is woven entirely from cotton in a sophisticated oxford weave and has a front closure punctuated with logo-embossed buttons. And at the side seam, the Lexington flag logo makes an appearance.
Casual fit
½ chest:60,5 cm in size M (3cm difference between sizes)
Frontlength: 72cm Back length: 75cm (1 cm difference between sizes)
The model is 177 cm and wearing a size M.
Care
• Wash warm (40°)
• Do not bleach
• Tumble dry on low temperature
• Iron on medium temperature
• Dry clean with usual solvents (but not trichloroethylene). Can be machine dry-cleaned: Mild.
• Article no: 22031201