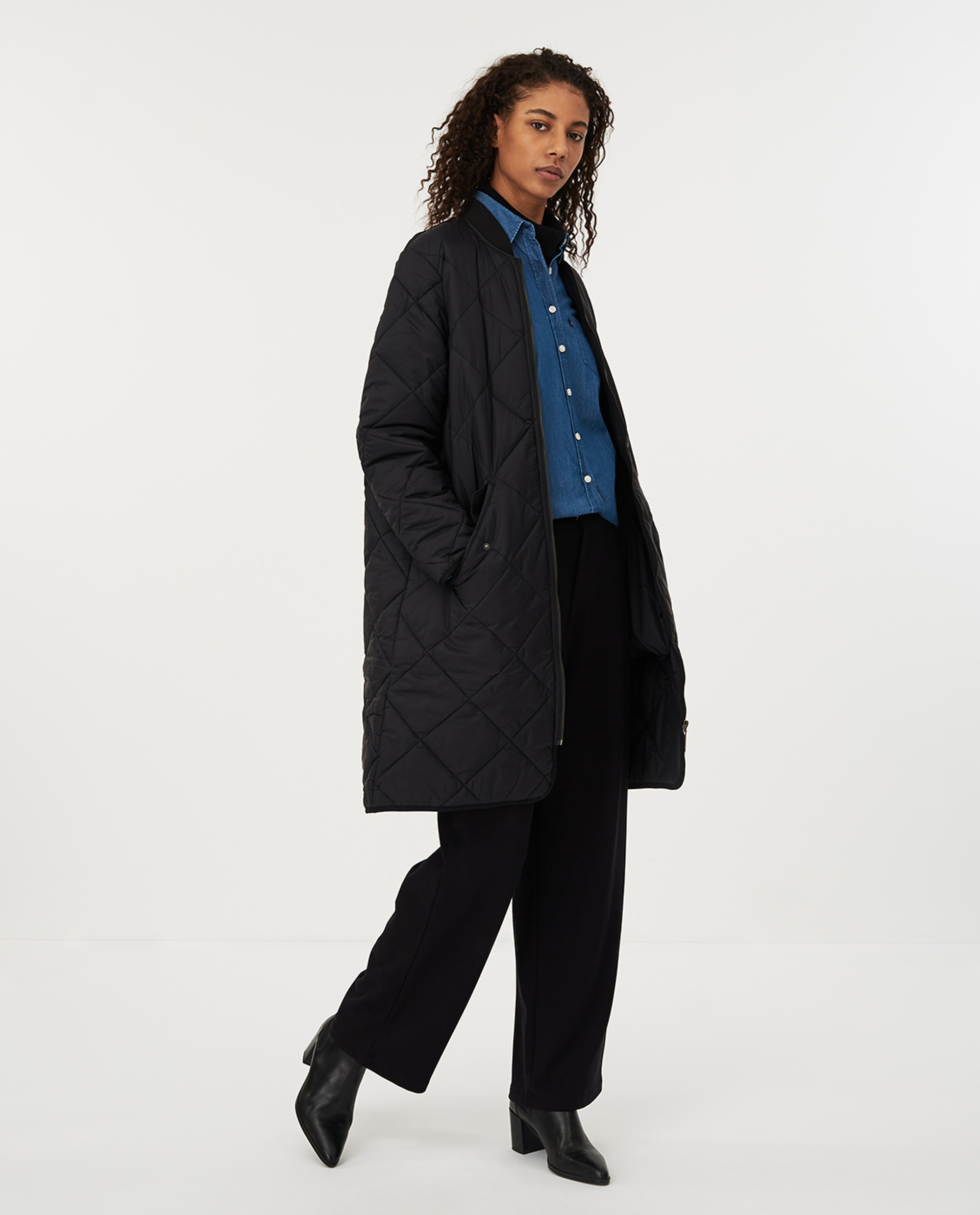 Livia Quilted Jacket, Black
Choose size
Size chart
| | XS | S | M | L | XL |
| --- | --- | --- | --- | --- | --- |
| EUR | 32 | 34-36 | 38-40 | 42-44 | 46 |
| UK | 4 | 6-8 | 10-12 | 14-16 | 18 |
| USA | 0 | 2-4 | 6-8 | 10-12 | 14 |
| Chest (cm) | 76 | 80-84 | 88-92 | 96-100 | 104 |
| Waist (cm) | 60 | 64-68 | 72-76 | 82-84 | 88 |
| Seat(cm) | 87 | 90-93 | 96-99 | 102-106 | 110 |
| Chest (inch) | 30 | 31½-33 | 35½-36 | 37½-39½ | 41 |
| Waist (inch) | 23½ | 25-26½ | 28-30 | 31½-33 | 34½ |
| Seat(inch) | 34 | 35½-36½ | 37½-39 | 40-41½ | 43 |
Quantity
Details
This quilted jacket is made from nylon and is tailored for a casual fit. This jacket features a front logo-embossed zip pull, an oiled finish on the back for added softness and is padded with polyester. This jacket is detailed with a rubber Lexington logo patch on the shoulder and two snap logo-embossed button pockets.
Casual fit
½ Chest: 60,5cm in size M (3cm difference between sizes)
Back length 101cm in size M (1cm difference between sizes)
Jay is 179cm and wearing the size M.
Care
• Mild wash (30°)
• Do not use bleach
• Tumble dry on low temperature
• DO not iron
• Air dry on hanger
• Article no: 21931101