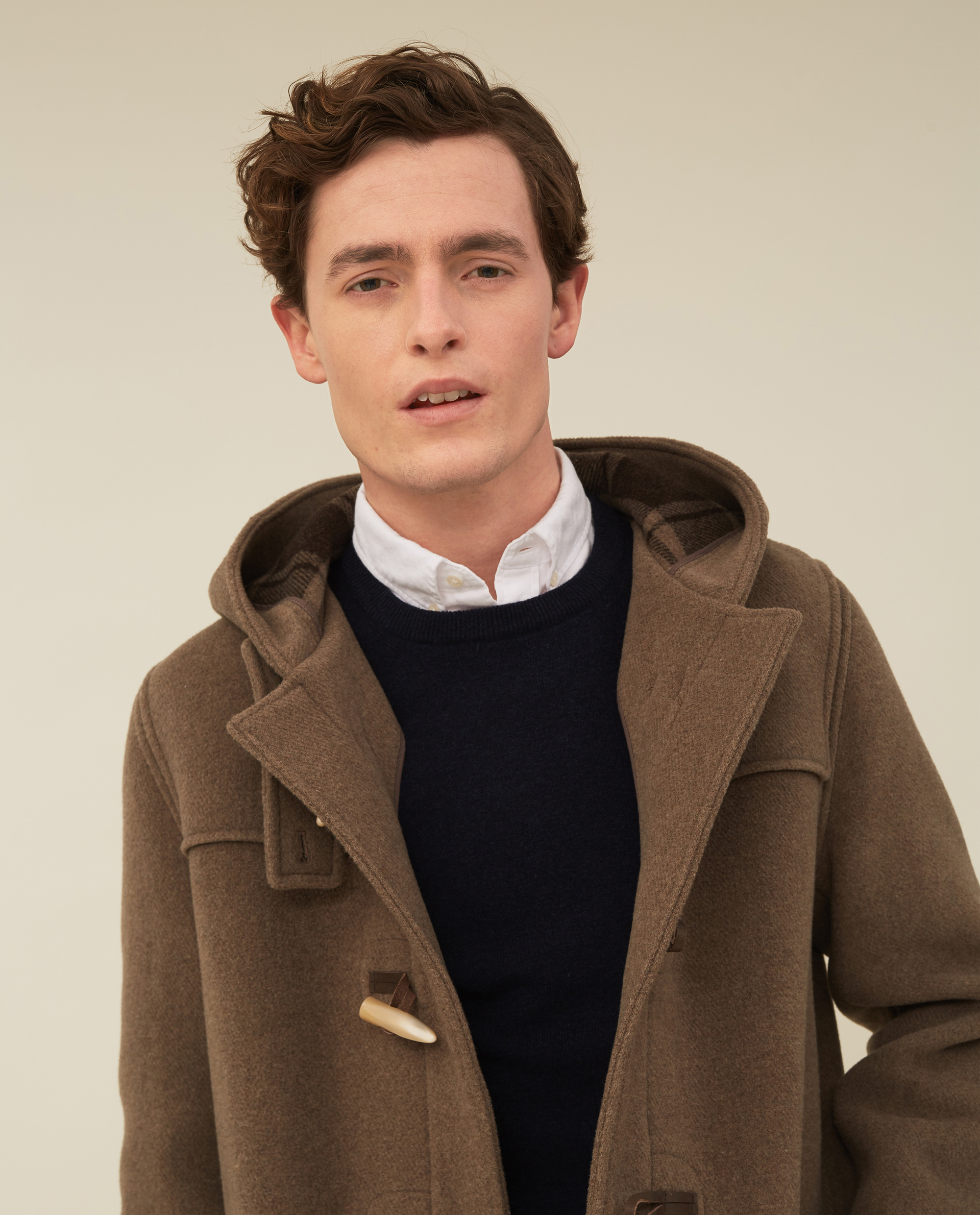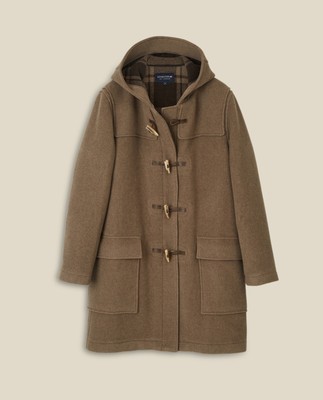 Choose size
Size chart
| | S | M | L | XL | XXL |
| --- | --- | --- | --- | --- | --- |
| EUR | 44 | 46-48 | 50-52 | 54-56 | 58 |
| UK | 34R | 36R-38R | 40R-42R | 44R-46R | 48R |
| USA | 34R | 36R-38R | 40R-42R | 44R-46R | 48R |
| Chest (cm) | 88 | 92-96 | 100-104 | 108-112 | 116 |
| Waist(cm) | 76 | 80-84 | 88-92 | 96-100 | 104 |
| Seat (cm) | 92 | 96-100 | 104-107 | 110-113 | 116 |
| Collar (cm) | 37/38 | 39/40 | 41/42 | 43/44 | 45/46 |
| Chest (inch) | 34½ | 36-37½ | 39-41 | 42½-44 | 45½ |
| Waist(inch) | 30 | 31½-33 | 34½-36 | 38-39½ | 41 |
| Seat (inch) | 36 | 38-39½ | 41-42 | 43½12-45 | 45½ |
| Collar (inch) | 15 | 15½-16 | 16½-17 | 17½-18 | 18½ |
Quantity
Details
• Shell: 69% Wool 18% Polyester 10% Nylon 3% Others
• Double Face Fabric
• Melange Yarn
• Yarn Dyed Check at inside
• Duffle buttons closure
• Two lower patch pockets with pocket flaps
Blending wool, polyester and nylon, this coat has a double face fabric and features melange yarn and a duffle button closure with logo-embossed faux horn buttons. Tailored for a classic fit, this coat also has lower flap pockets and an interior styled with a yarn dyed check pattern.
Classic fit
½ chest 60cm in size M (3cm difference between sizes)
Back length: 99cm in size M(1 cm difference between sizes)
The model is 189 cm and wearing the size M.