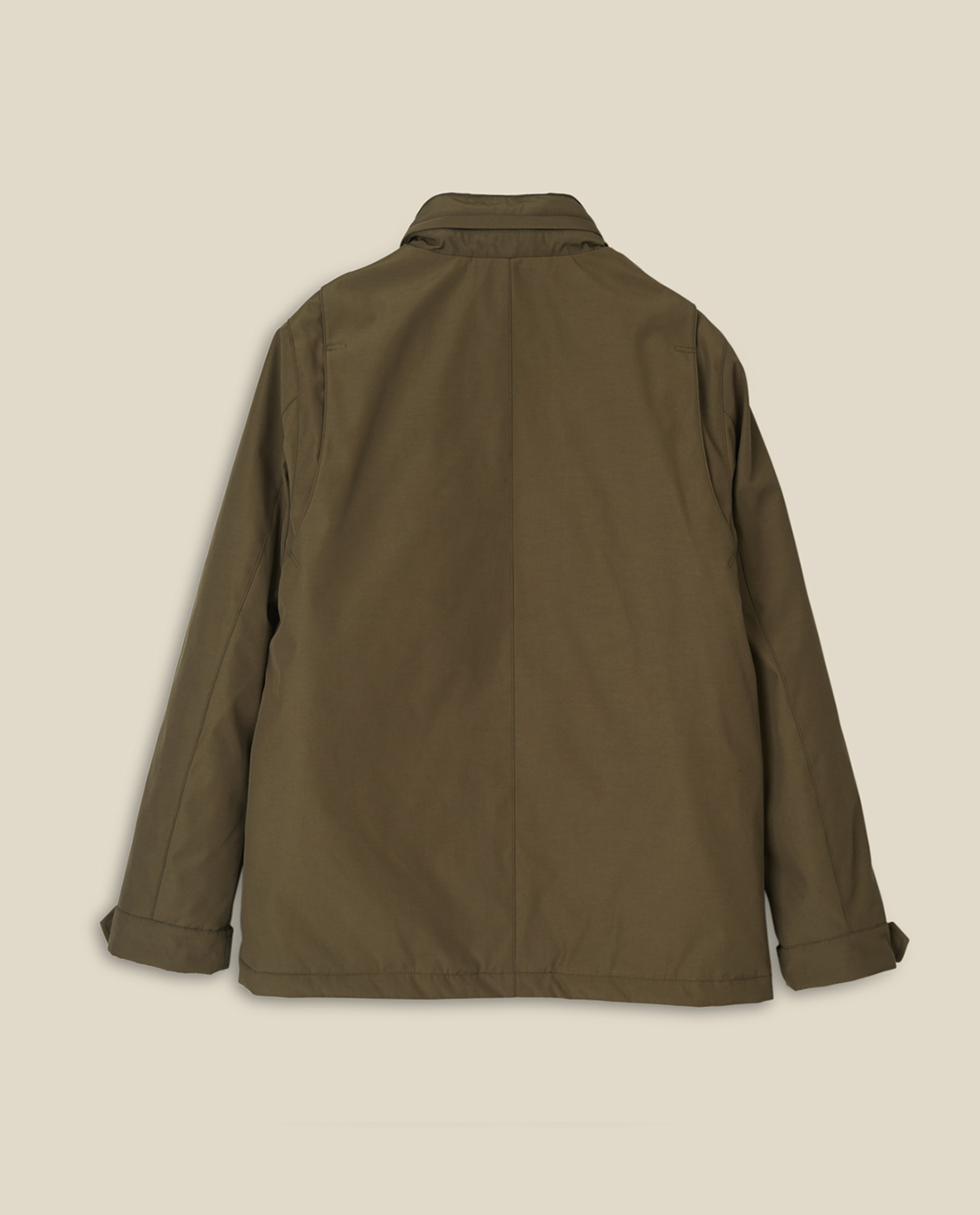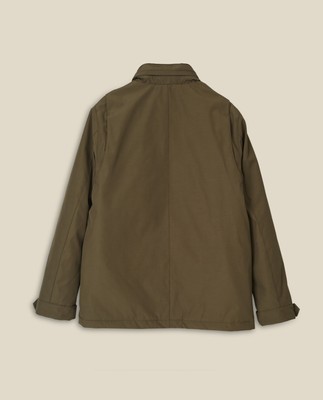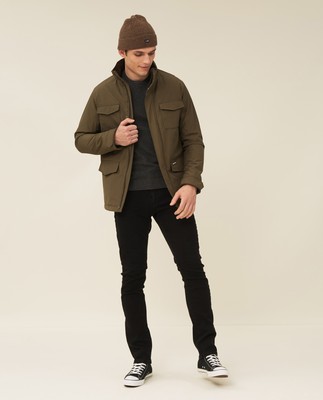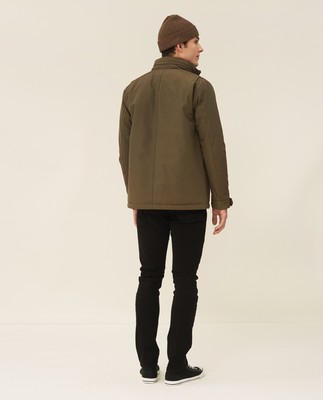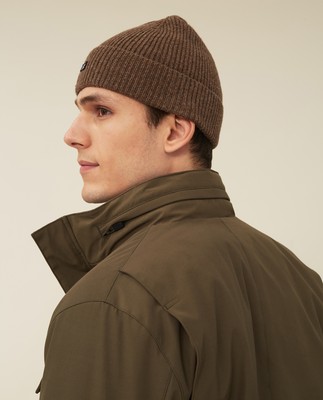 Choose size
Size chart
| | S | M | L | XL | XXL |
| --- | --- | --- | --- | --- | --- |
| EUR | 44 | 46-48 | 50-52 | 54-56 | 58 |
| UK | 34R | 36R-38R | 40R-42R | 44R-46R | 48R |
| USA | 34R | 36R-38R | 40R-42R | 44R-46R | 48R |
| Chest (cm) | 88 | 92-96 | 100-104 | 108-112 | 116 |
| Waist(cm) | 76 | 80-84 | 88-92 | 96-100 | 104 |
| Seat (cm) | 92 | 96-100 | 104-107 | 110-113 | 116 |
| Collar (cm) | 37/38 | 39/40 | 41/42 | 43/44 | 45/46 |
| Chest (inch) | 34½ | 36-37½ | 39-41 | 42½-44 | 45½ |
| Waist(inch) | 30 | 31½-33 | 34½-36 | 38-39½ | 41 |
| Seat (inch) | 36 | 38-39½ | 41-42 | 43½12-45 | 45½ |
| Collar (inch) | 15 | 15½-16 | 16½-17 | 17½-18 | 18½ |
Quantity
Details
Shell: 65% Polyester 35% Cotton
Lining: 100% Polyester
Water Repellant Fabric, Bionic Eco + TPU film 3000/3000
Concealed Hood at collar
Panel Quilted Lining
160gr Recycled Polyester padding in body
100gr Recycled Polyester padding in sleeve
Two patch pockets with pockets flaps at chest
Two lower pockets with pockets flaps
One inside chest pocket with coil zipper
One lower inside pocket with coilzipper
1-way metal zipper at front in with Lexington Logo Puller in antique silver finish
Snap Buttons Closure
Lexington Rubber Label at lower left pocket flap
Contrast Brown Cord at inisde collarThe
Gaston Jacket is made from a polyester-cotton blend that has been treated with a water repellant BIONIC-FINISH ® ECO and TPU Film finish. Recycled polyester cushions the jacket throughout and additional features for this parka include panel quilt lining, contrast brown cord lining the base of the collar, a concealed collar hood, front pocket flaps with two interior pockets, a snap button and one-way metal zip closure with a logo-embossed metal puller attached and a brand logo rubber badge on the lower left pocket flap.
Classic fit
½ chest 58cm in size M (3cm difference between sizes)
Back length:78cm in size M(1 cm difference between sizes)
The model is 188 cm and wearing the size M.
Care
• Fine wash (30°)
• Do not use bleach
• Do not tumble dry
• Do not iron
• Do not dry clean
• Article no: 22032103