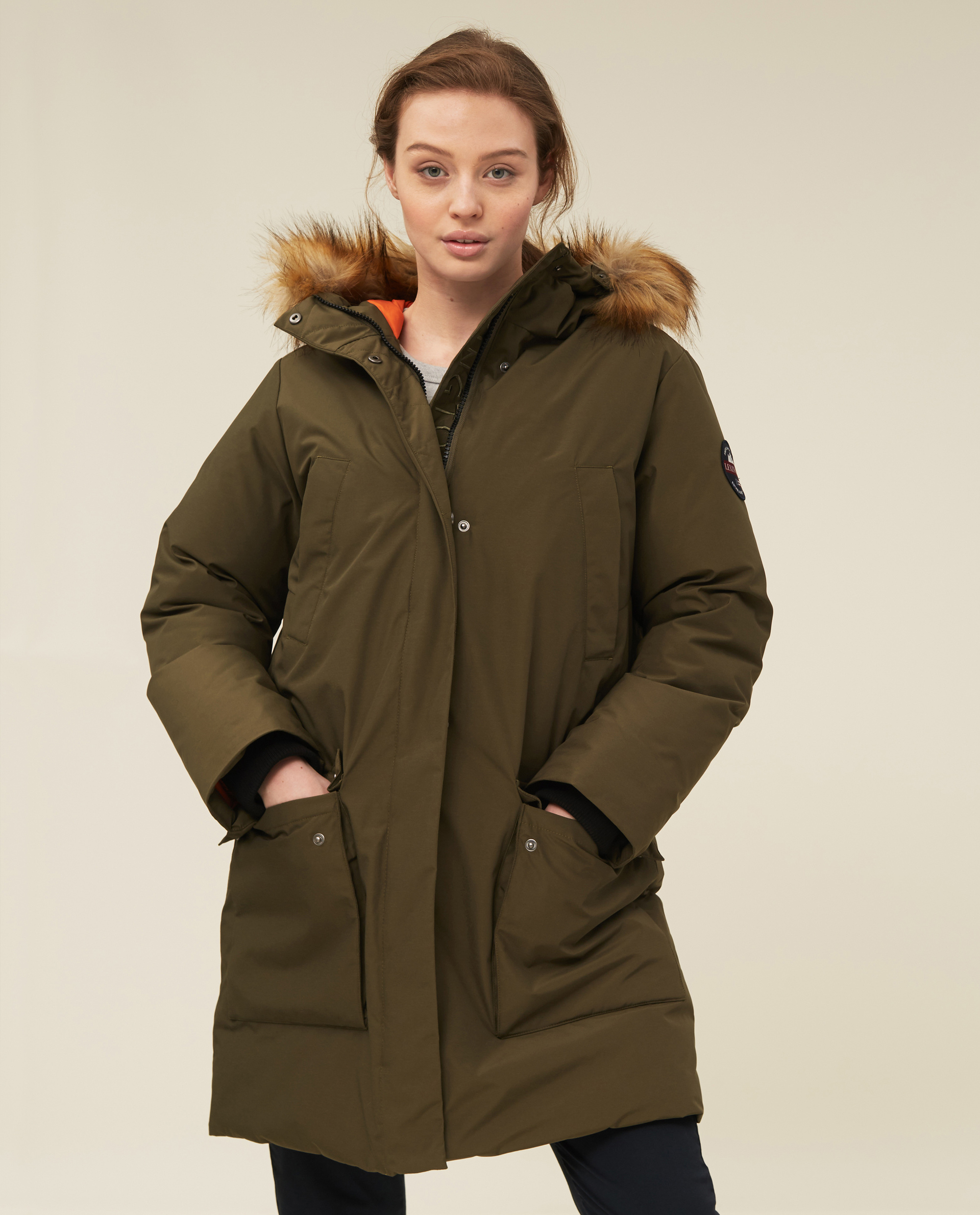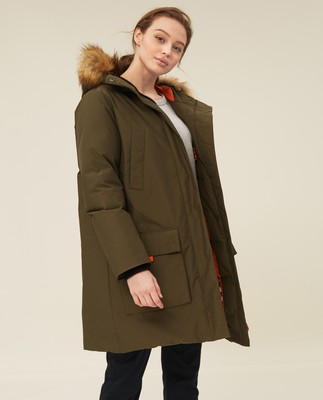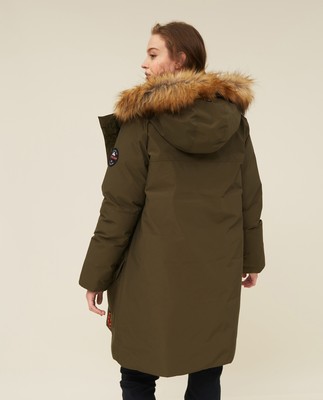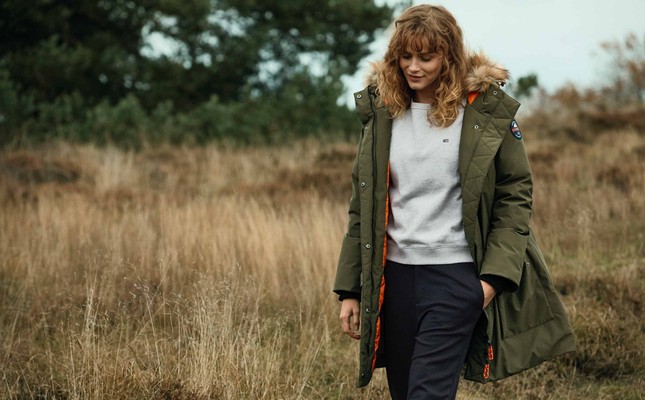 Estelle Down Parka, Green
Antall
Detaljer
• 100 % polyester
• Oransje fôr i 100 % polyester
• Bionic Eco og TPU-belegg 5000/5000 mm
• Materialet i belegget er middels TPU, termoplastisk polyuretan.
• Fylt med 70 % grå dun og 30 % fjær, dunfyllingsgrad 650
• Dunen kommer garantert fra døde dyr og er ikke plukket fra levende
• Toveis glidelås med oransje drager
• Kontrastdetaljer i oransje
• Brodert logo på knappestolpen foran
• To lavtsittende lommer foran med oransje grosgrain-detaljer og to brystlommer med trykknapp
• Avtakbar fuskepelskrage med trykknapper
Denne dunjakken er laget av polyester med polyesterfôr, og den er vattert med etisk innsamlet grå gåsedun og fjær og behandlet med BIONIC-FINISH®ECO og har TPU-belegg. Jakken har en avtakbar fuskepelskrage med trykknapper, toveis glidelås med knall oransje glidelåsdrager, oransje kontrastdetaljer, lommer med grosgrain-detaljer foran, merkelogoen brodert på knappestolpen i front, og brystlommer som lukkes med trykknapp.
Casual fit
½ brystvidde: 60 cm i størrelse M (3 cm forskjell mellom størrelsene)
Lengde bak: 94,5 cm (1 cm forskjell mellom størrelsene)
Modellen er 180 cm høy og bruker str. M.
Behandling
• Tåler ikke vask
• Tåler ikke klorbleking
• Tørketromles på lav temperatur
• Må ikke strykes
• Renses med vanlige løsemidler (ikke trikloretylen)
• Artikkelnr.: 20001105