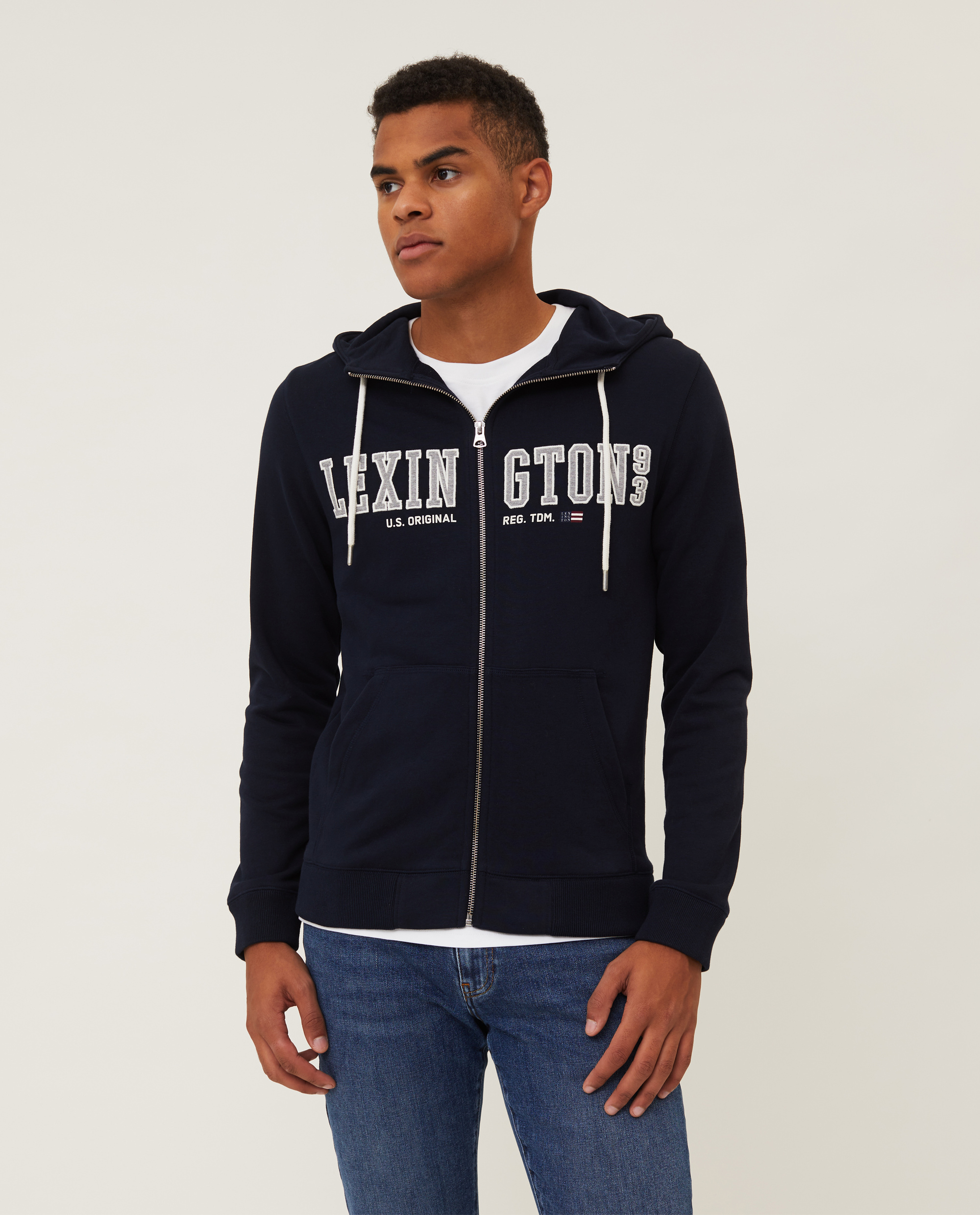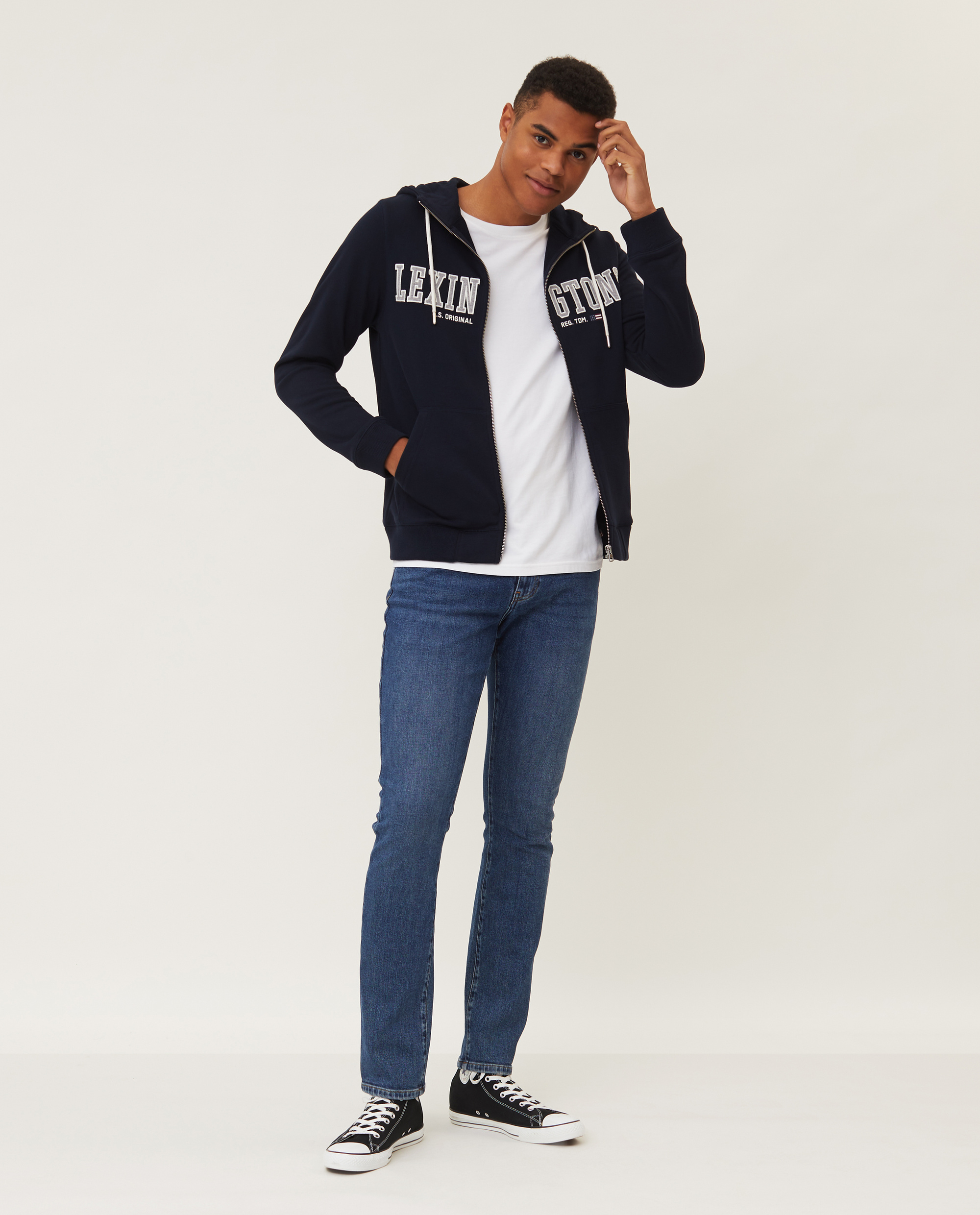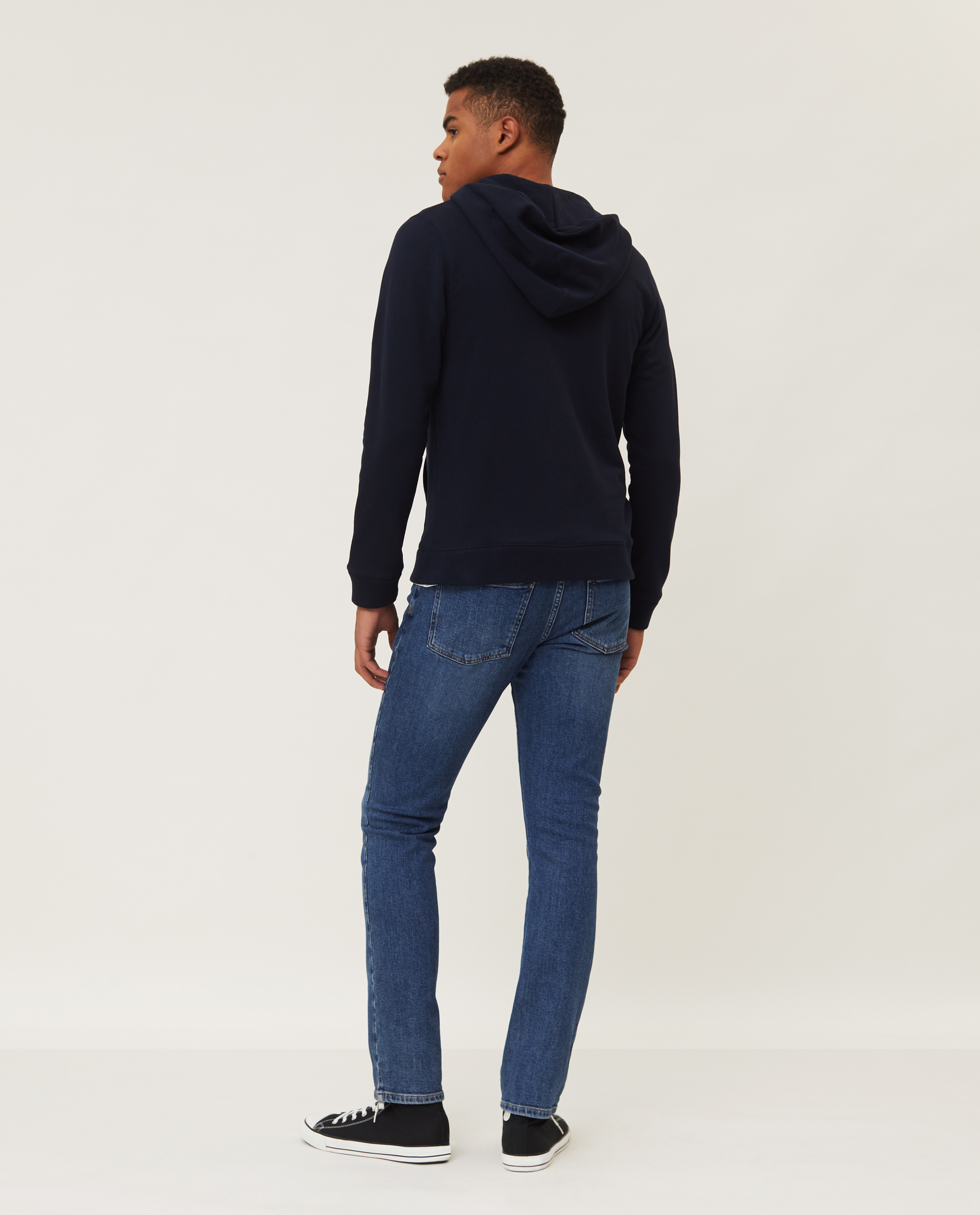 Choose size
Size chart
| | S | M | L | XL | XXL |
| --- | --- | --- | --- | --- | --- |
| EUR | 44 | 46-48 | 50-52 | 54-56 | 58 |
| UK | 34R | 36R-38R | 40R-42R | 44R-46R | 48R |
| USA | 34R | 36R-38R | 40R-42R | 44R-46R | 48R |
| Chest (cm) | 88 | 92-96 | 100-104 | 108-112 | 116 |
| Waist(cm) | 76 | 80-84 | 88-92 | 96-100 | 104 |
| Seat (cm) | 92 | 96-100 | 104-107 | 110-113 | 116 |
| Collar (cm) | 37/38 | 39/40 | 41/42 | 43/44 | 45/46 |
| Chest (inch) | 34½ | 36-37½ | 39-41 | 42½-44 | 45½ |
| Waist(inch) | 30 | 31½-33 | 34½-36 | 38-39½ | 41 |
| Seat (inch) | 36 | 38-39½ | 41-42 | 43½12-45 | 45½ |
| Collar (inch) | 15 | 15½-16 | 16½-17 | 17½-18 | 18½ |
Quantity
Details
85% Cotton 15% Polyester
Drawstring Hoodie
Rounded Drawstring in ecru
1-way metal zipper with Lexington Logo Puller in dull silver
Ribbed cuff and hem
Kangaroo Pocket
Lexington Application, single jersey layer with embroidered edge around letter + Print Artwork at chest.
Made from a cotton-polyester blend, this hoodie is tailored for a classic fit. With a garment wash, this hoodie features a biopolished finish and the brand logo appliquéd on the front in print and embroidery. Additional details for this hoodie include a kangaroo pocket, herringbone neck tape, herringbone drawstrings and a 1-way zipper closure with a logo-embossed puller.
Classic fit
½ chest: 52cm in size M (3cm difference between sizes)
Back length: 70cm (1 cm difference between sizes)
Caesar is 190 cm and wearing size M in Dark Blue.
Care
• Wash warm (40°)
• Do not use bleach
• Tumble dry on low temperature
• Iron on medium temperature
• Do not dry clean
• Article no: 2000270