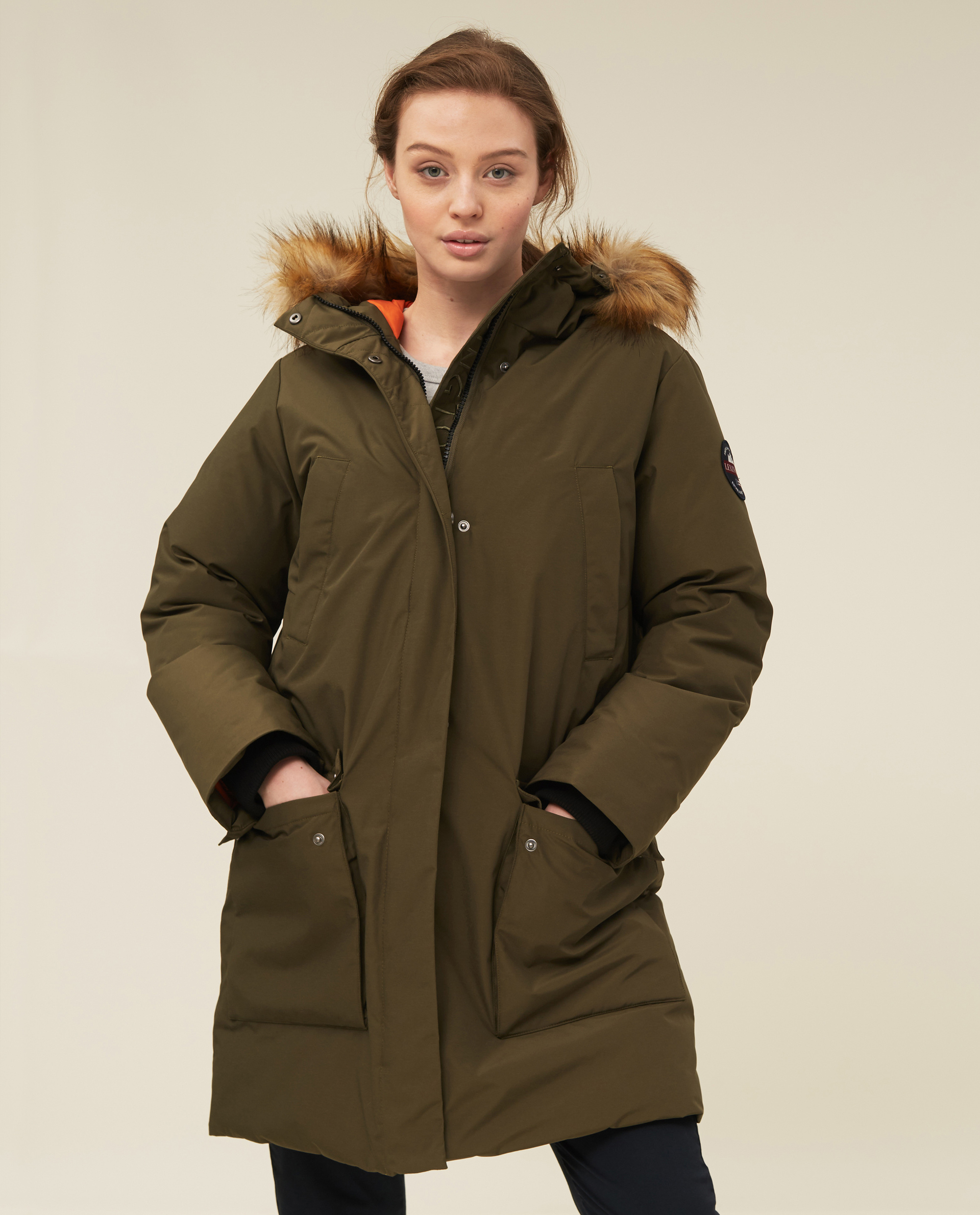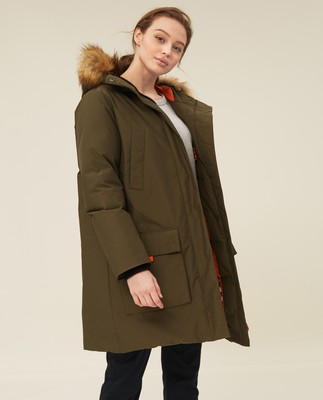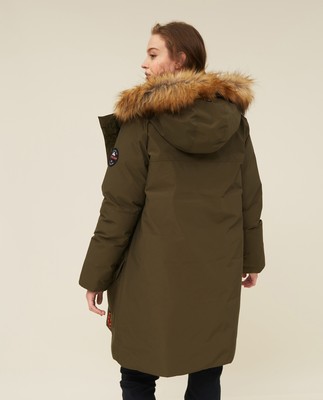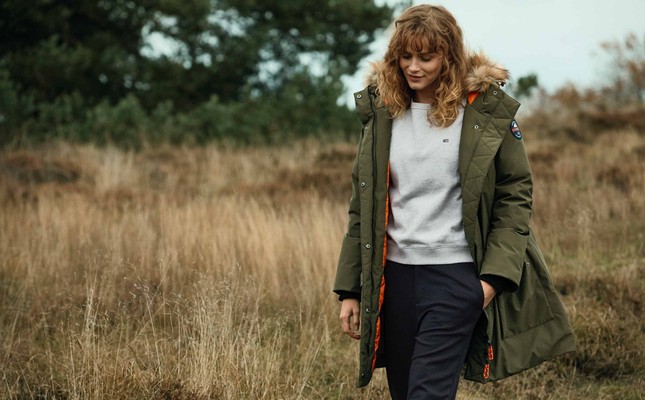 Estelle Down Parka, Green
Quantity
Details
• 100 % polyester
• 100% polyesterfor i farven orange
• Bionic Eco & TPU film belægning 5000/5000 mm
• Mellemniveau TPU er filmens materiale, termoplastisk polyuretan.
• Polstring i 70 % grå dun og 30 % fjer 650 duns fyldkraft
• Dunene stammer med garanti fra døde dyr, de er ikke plukket levende
• Tovejslynlås med orange vedhæng
• Kontrastdetaljer i orange farve
• Broderet logo på knaplukning foran
• To lommer forneden med orange grosgraindetaljer og to brystlommer med trykknaplukning
• Aftagelig krave med imiteret pels med knaplukninger.
Denne dunjakke er fremstillet i polyester med en polyesterforing og med en polstring bestående af dun og fjer, der er etisk korrekt plukket fra knarænder og behandlet med BIONIC-FINISH ® ECO og TPU-belægning. Denne jakke har aftagelig krave i imiteret pels med trykknaplukning, tovejslynlås med vedhæng i klar orange, kontrastdetaljer i orange, forlommer med grasgrain-detaljer, broderet brandlogo på knaplukningen foran og brystlommer fastgjort med knaplukninger.
Casual fit
½ bryst 60 cm i størrelse M (3 cm forskel mellem størrelser)
Længde bagtil: 94,5 cm (1 cm forskel mellem størrelser)
Modellen er 180 cm og er iført en størrelse M.
Care
• Må ikke vaskes
• Undlad at bruge blegemiddel
• Tørres i tørretumbler ved lav temperatur
• Må ikke stryges
• Renses som normalt (men ikke trikloretylen)
• Artikelnr.: 20001105